The Lake District Mountains

Previous Walk

Next Walk

27-07-2023 - Dodd (Skiddaw) with Alison, Ana and Jack

More rain again today so another relatively short Wainwright was called for. We decided to head for the Mirehouse car park along the Whinlatter Pass and head for the summit of Dodd.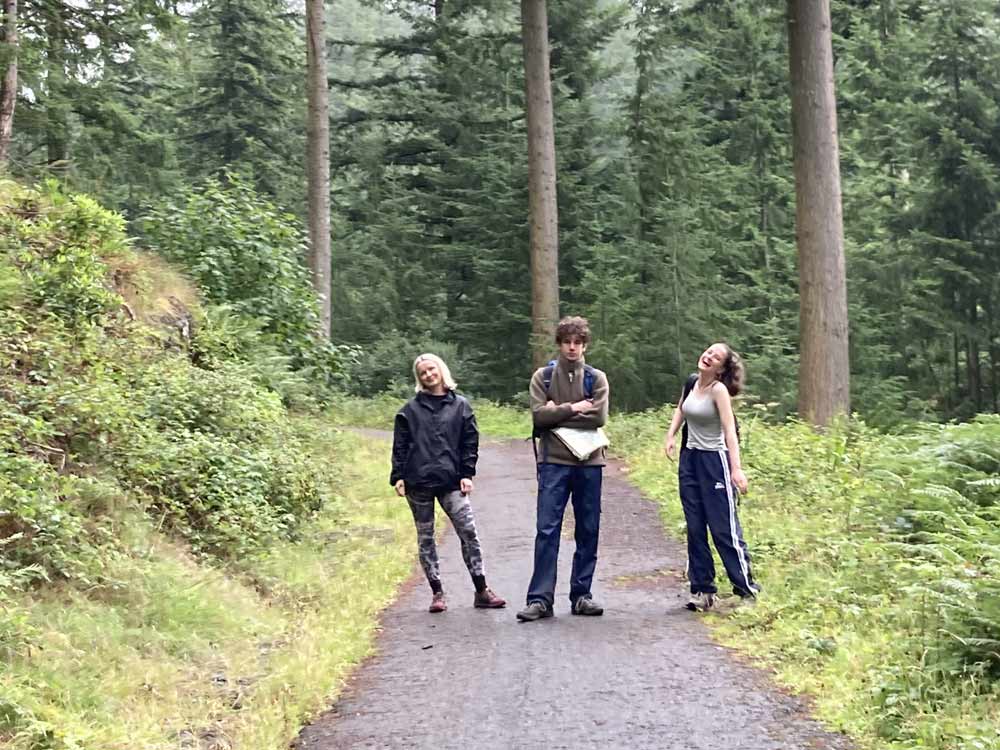 Up the road beside Skill Beck to Dodd summit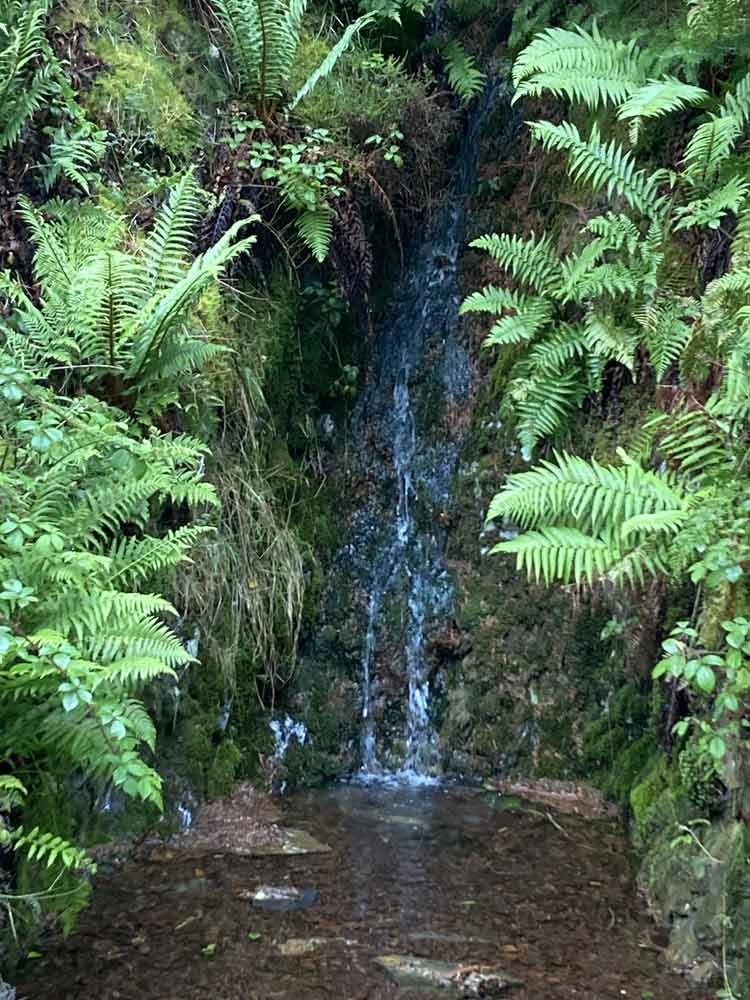 Lush, green vegetation everywhere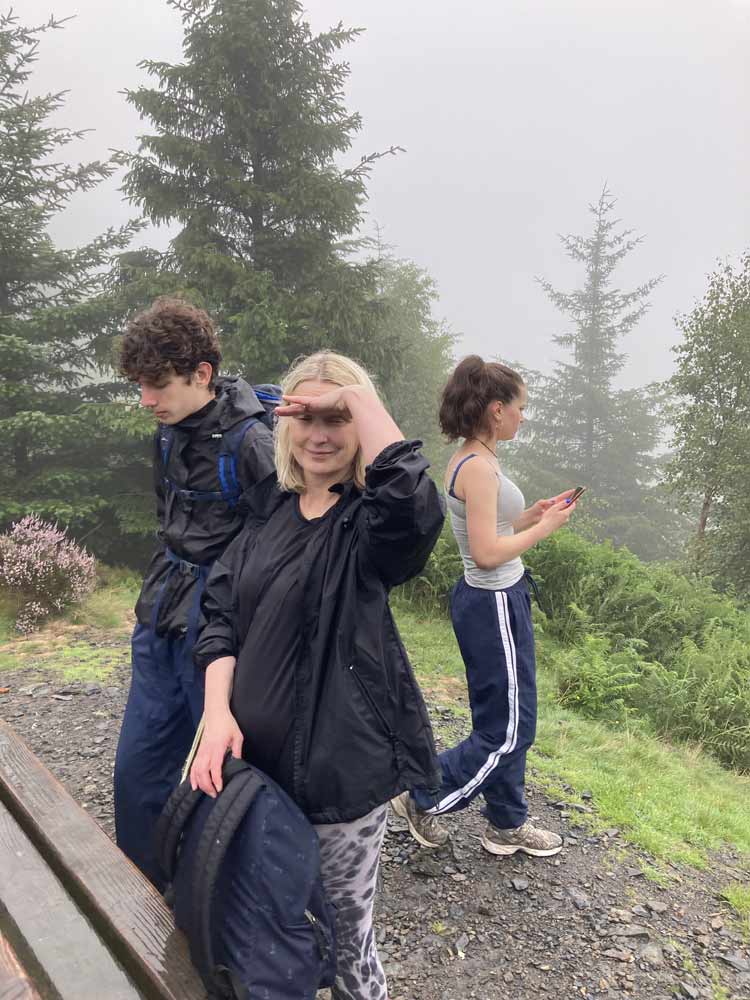 Low cloud and drizzle with no views in any direction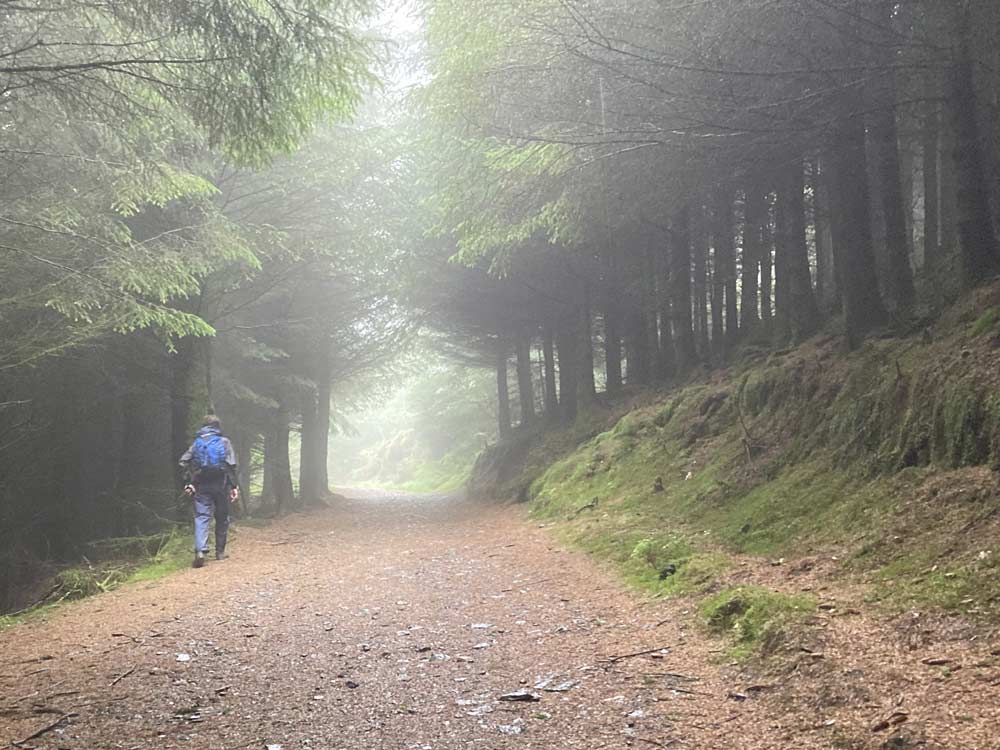 Through the darkly atmospheric forest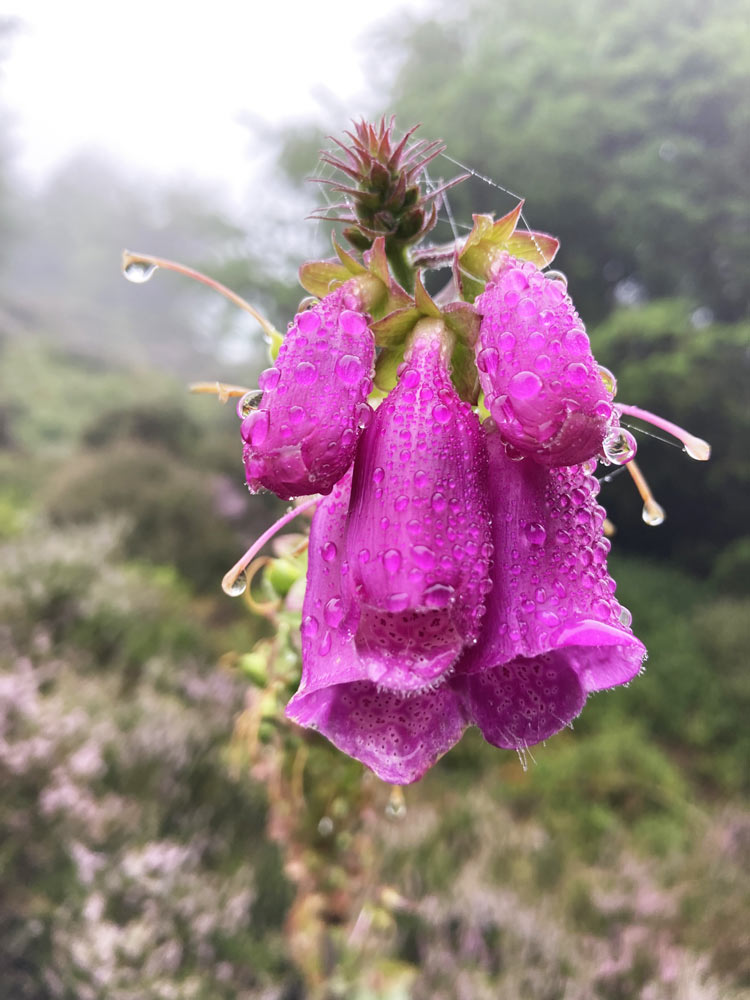 Foxglove in the rain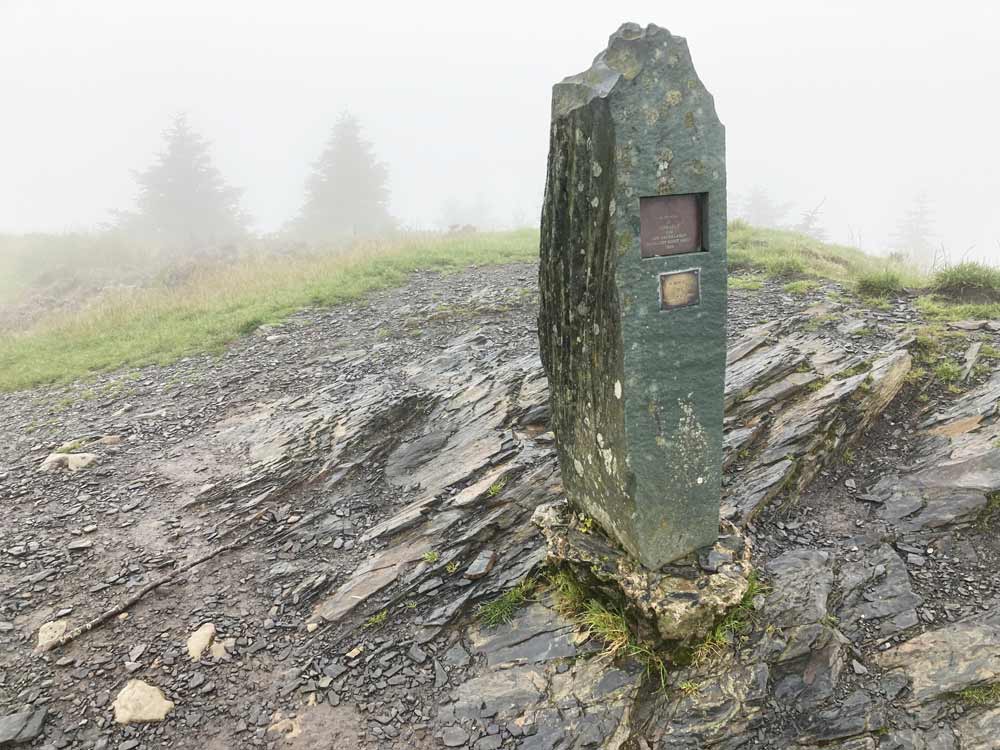 Dodd summit in the mist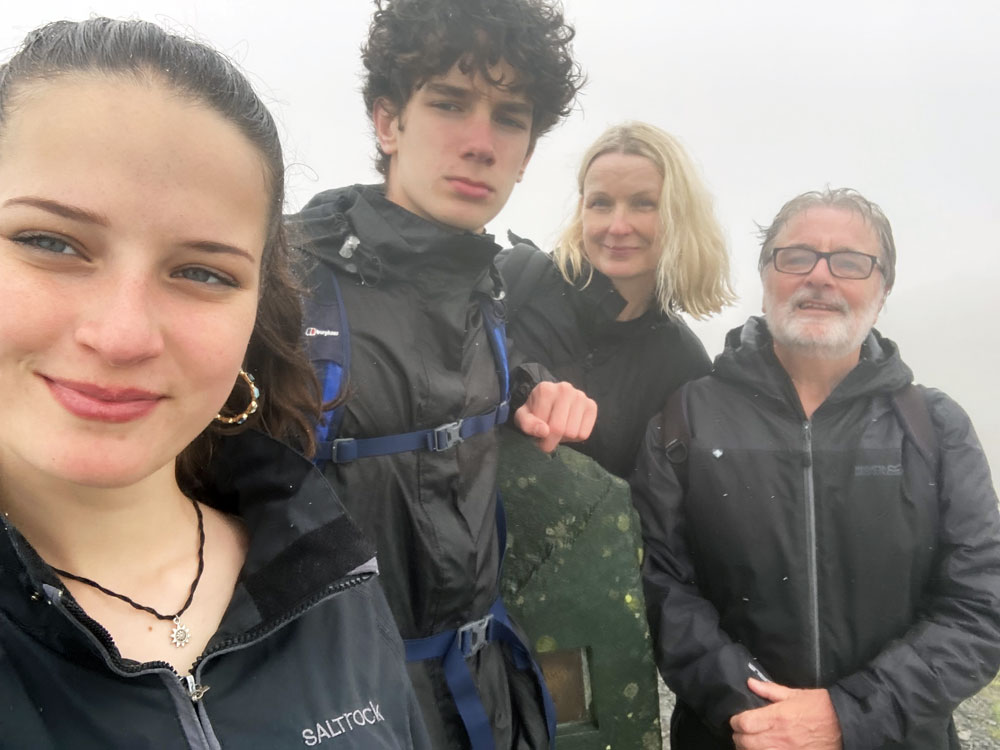 At the summit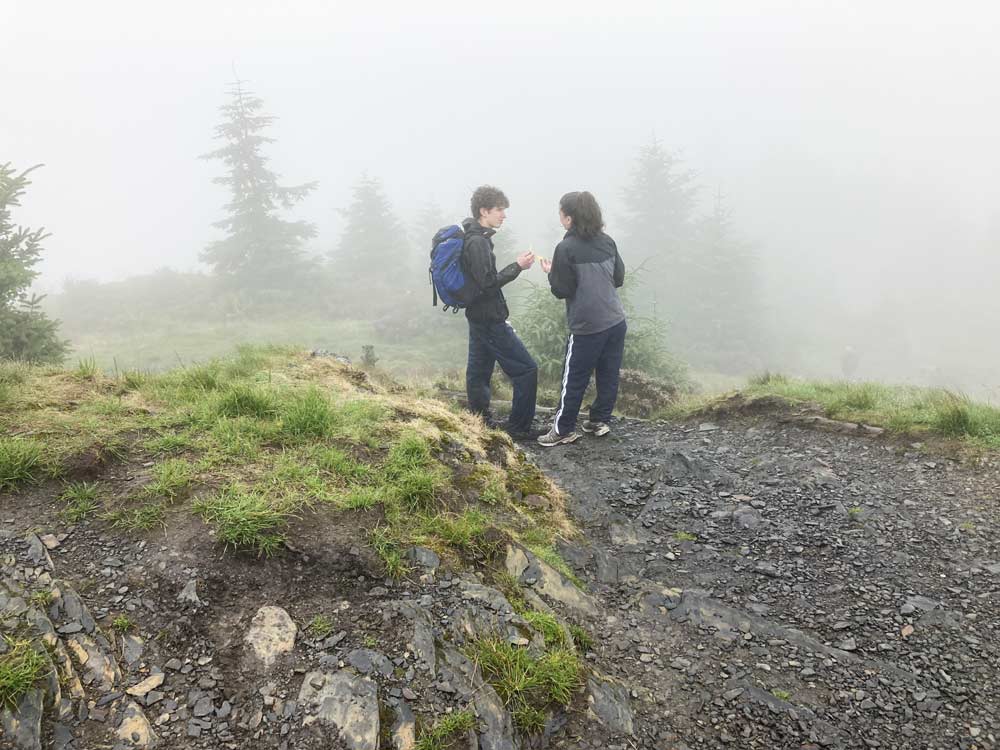 Talking not arguing!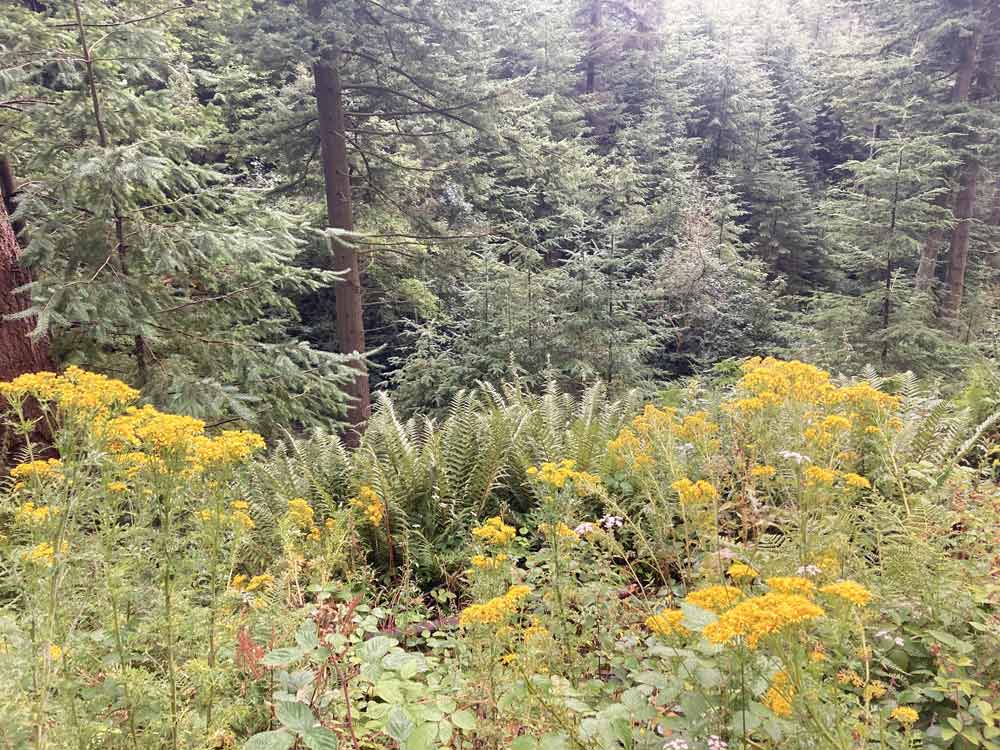 Wildflowers on the way down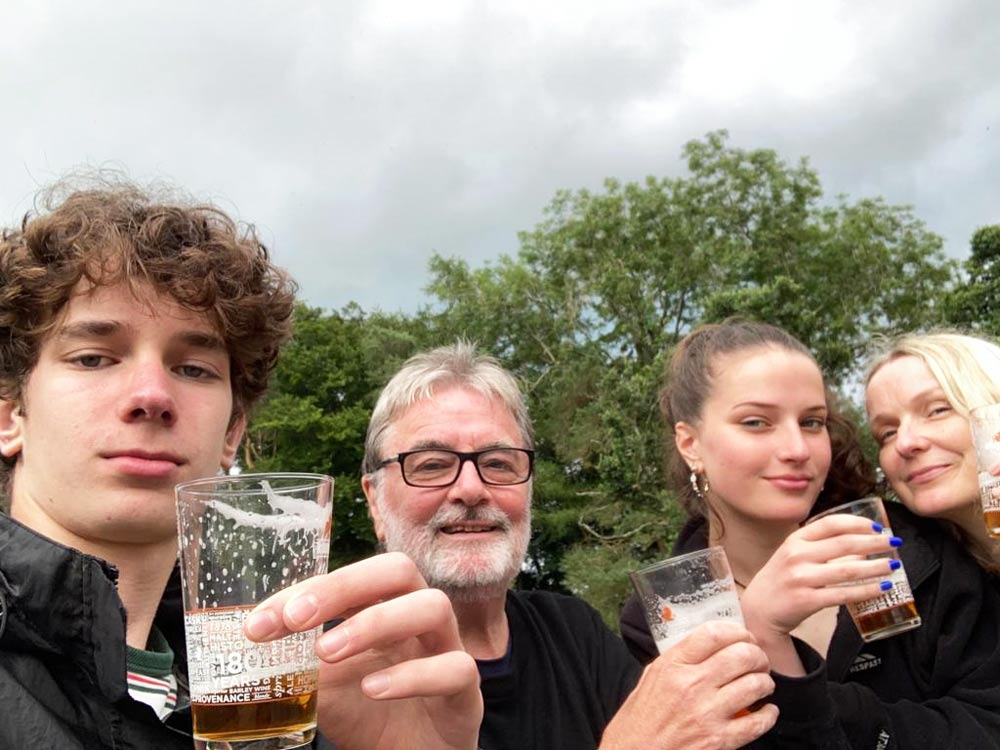 Ana and Jack celebrate completing their 45th Wainwright