The Lake District Mountains

Previous Walk

28-08-2022 - Outerside and Barrow from Braithwaite with Alison, Joe, Ana and Jack

Parking was in short supply in Braithwaite but we managed to find a suitable place on the A5292 very close to the start of the walk. We followed the path through the ferns, helping ourselves to blackberries on the way. The path eventually gives way to the track that follows Coledale Beck as far as Force Crag mine where we crossed the beck and headed up onto Outerside. On Barrow we had a relatively brief downpour to contend with - thankfully the only rain we saw all week.
On the track that follows Coledale Beck towards Force Crag mine
And further on
Eel Crag
Barrow from Coledale Beck
Force Crag mine
Posing on the path up onto Outerside
Looking towards Sail Pass between Sail and Scar Crags
Higher up the path with Sail and Eel Crag behind
Lunch at the summit with Barrow ahead
Then a little rain
Down through the heather
Jack with Skiddaw beyond
Causey Pike and Scar Crags
Derwent Water and Catbells
At Barrow's summit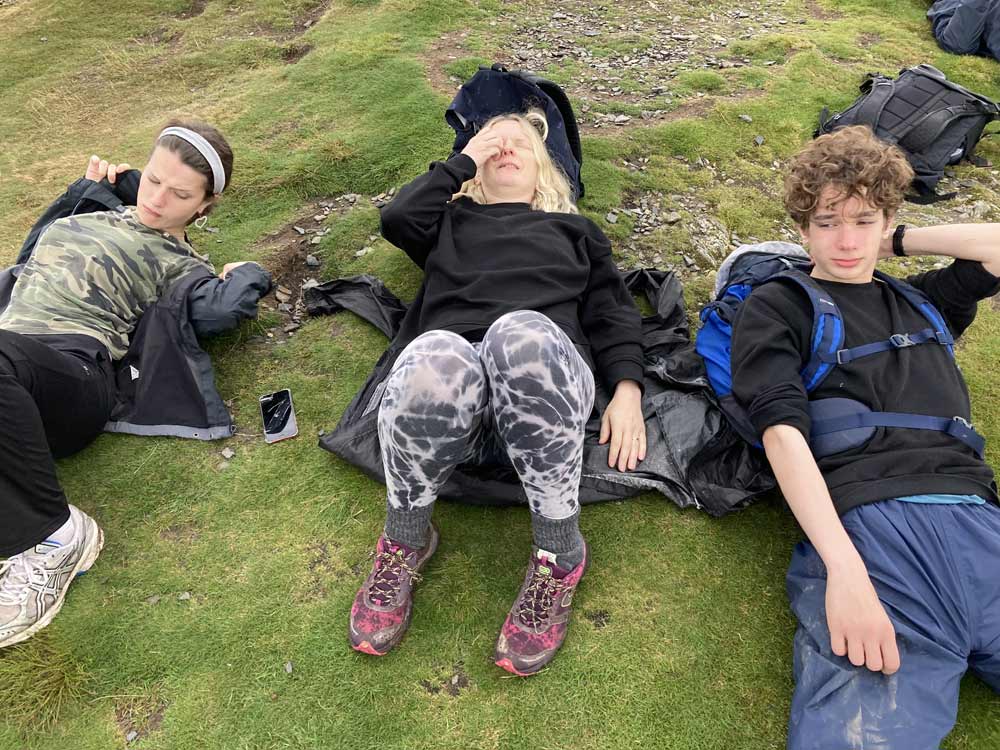 Resting on the way down
Almost back at Braithwaite